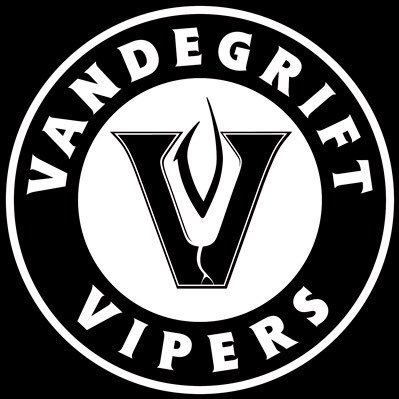 By KATIE McCLELLAN, Four Points News
Schooling starts to change this week as in-person classes begin on Sept. 8 with its first wave of students who opted in, but in the meantime, online school has worked out most of the kinks as students and teachers adjust to the new way of learning.
After a two-day delayed start due to technology issues, Vandegrift High School began its foray into online education on Aug 17.
Teachers like journalism, yearbook and newspaper advisor Lela Coker held classes online to meet the Texas school COVID-19 guidelines.
"It actually went way better than I expected, I was pleasantly surprised that it wasn't like pulling teeth," Coker said. "Still, getting that personal interaction and kind of getting to know the students is a little bit harder when there is a screen between you."
The advisor isn't the only one who's taken note of the lack of connection in this new format of learning through Zoom, a secured online video application.
"It's the start of the school year, you're meeting new people, it's harder to get to know everyone else in your classes," said sophomore Isabel Young. "I think it's harder to stay focused and motivated when it's just you on a screen all day."
Students won't be permitted to return to in-person learning until Sept. 8, and only then will in-person be phased in across the grade levels.
Due to their unfamiliarity with high school, freshmen like Megan Smith will be the first to be phased in.
"I think that it's kinda weird that I haven't been able to meet my teachers in-person or see the school I go to, but I think VHS is doing the best they can during this pandemic," Smith said. "I also appreciate the procedures they have in place for when we return to school."
Smith looks forward to in-person school because she faced technology difficulties her first few days of class and was unable to join Zooms or even her Google Classrooms. However, senior Jae-son Rivera, disagrees with the impending return to regular school life.
"I respect [the school's] wish to allow people the freedom to attend in-person school, I just don't think it's wise to do so," Rivera said. "I will not be returning to in-person school immediately, because it is too unsafe given the situation and I don't want to harm people like my grandparents or my cousin who has cystic fibrosis."
The online and in-person learning options have caused controversy within the school due to fears about contracting the virus and worries that online education is lacking.
"I think we'll have all the safety protocols we can in place and so if people just hopefully use some common sense and be mindful of what they're doing, hopefully it will be fine," Coker said. "If that's the first step back to some normalcy and routines, then I'm fine with it."
Online, using Zoom's breakout rooms and other interactive tools like Jamboard and Google Forms have proved to be successful resources for teachers like Coker. The general consensus still seems to be that most people, teachers and students alike, can't wait to return to normal.
"I dislike not being able to be in the same room as my kids, especially my yearbook and newspaper staffs," Coker said. "I like that it is a slightly more relaxed schedule, with not having to commute in the mornings and being able to make lunch at home, but I would totally give that up if it meant we were all back in school together, being a little more productive."
For most, this strange routine of participating in classes from home is a waiting game until in-person school resumes.
"I think it has its ups and downs, like it's nice to kind of just roll out of bed onto online, but on the other hand I don't get to see my friends," Young said. "All the teachers just seem to be trying their best to figure out all the new technology and stuff."
Overall, students and teachers alike are trying to make the best of a shocking turn for this school year, from freshman who didn't get a proper first day, to seniors who worry they're college experience is in jeopardy.
"Luckily all my teachers were super flexible, but it was difficult to work online with the tech issues that were occurring," Smith said. "It's definitely going to be a year I'll never forget."