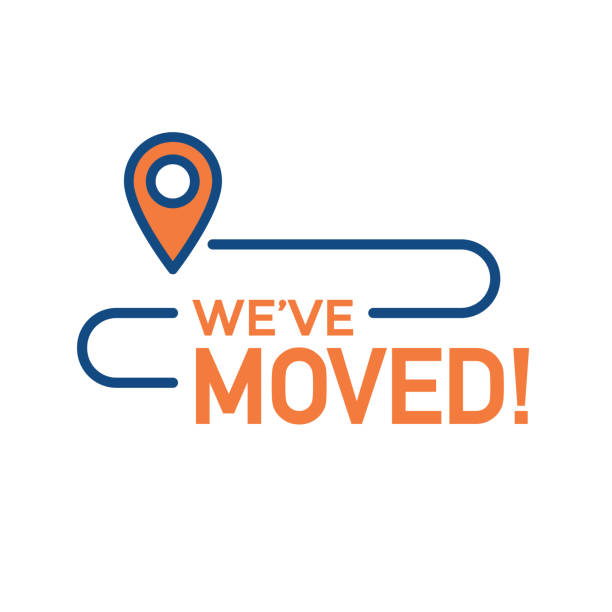 By APRIL GARNER, Four Points News
The COVID-19 pandemic has brought new residents to Four Points and two families share why they moved here. This bolsters what experts are saying that the coronavirus has accelerated a relocation trend that's already in place in Austin.
The overall perception of the U.S. economy during the COVID pandemic has been one of loss. Austin alone has seen the closure of almost 1,700 businesses, including many bars, restaurants and retailers. According to Bloomberg and two national moving companies, Americans also moved less during the pandemic than they did before it hit. Despite national statistics and losing a significant number of businesses in specific sectors, however, Austin has continued to grow.
Austin may have lost jobs in the tourism, restaurant and live music sectors, but by December the city also had added 9,790 jobs in 2020, with 35 companies relocating to Austin, research shows.
Austin is coming out of the pandemic first and fast, according to experts.
Major employers in Austin
Companies find Austin appealing for its significant tax breaks and its pool of highly-skilled employees. These favorable conditions have prompted a slew of relocations. For example, Tesla Inc. is in the process of building a gigafactory to produce its cars and trucks in southeastern Travis County. According to the Austin American-Statesman, the company has promised to employ at least 5,000 people in the Austin area.
In early December, Oracle Corp., one of Silicon Valley's oldest companies, announced it would move its corporate headquarters to Austin. Oracle sells database software and technology, cloud-engineered systems and enterprise products. It employs 135,000 people worldwide.
With major employers moving to Austin, people are drawn here for these companies specifically and the general expansive pool of tech job opportunities.
Jeff and Kelly Snyder moved their family to Steiner Ranch from Charleston, SC, this past summer amidst the pandemic shutdown. Jeff's new employer, Indeed, motivated the move but so did the overall local tech industry. "There's an upper limit to what you can do in Charleston. It's not a tech hub like Austin," Jeff said.
Likewise, Kara and Max Liberman and their three children relocated to River Place over the summer for employment. Max took a VP position at Uhnder Inc., a semiconductor company working on radar technology.
Working from home – Austin's appeal
As more people work from home due to the pandemic, they have the opportunity to become more mobile. Compared to San Francisco or New York City, Austin's low cost of living makes it an appealing choice. Oracle, in particular, supports more flexible work schedules for its employees. A spokesperson told KVUE the move to Austin would help "provide our personnel with more flexibility about where and how they work… By implementing a more modern approach to work, we expect to further improve our employee's quality of life and quality of output."
Kara Liberman acknowledged that moving during a global pandemic presented unique challenges. "It was difficult to look at houses," she said, "It was also challenging for the kids to meet people at the beginning when school was virtual and activities were limited." But the family was attracted to the mild weather, prolific number of outdoor activities and potential for future festivals. River Place, Kara said, is appealing for its parks and its access to downtown and shopping.
Max is now working part-time in the office and the rest of the time at home. Kara works remotely, year-round, as the director of an overnight camp in Rhode Island. "Due to COVID," she said, "I haven't been able to go back, but typically I would fly back every month or so. I also return to Rhode Island from June to August to run the camp."
Many transplants, including Jeff Snyder, who is currently working from home, note the pandemic is more comfortable to weather in Austin, specifically in Four Points, than in many areas of the country. With mild weather, access to big backyards and extensive trail systems, it's easy for residents to get out of the house and still maintain social distancing.
Austin has been an up-and-coming cultural center for years, with its live music, festivals and upward-growing skyline. Those moving here during the pandemic anticipate eventually experiencing those things. Jeff, a history buff, looks forward to exploring the state seat of government. He said, "I've never lived in Texas, only visited for the interview. It's a whole new experience."
Cost of living and housing
Housing is not only more affordable in Austin than it is in its fellow metro cities, it's more readily available, especially if you have your heart set on new construction, which is abundant in Four Points. A potential homeowner will find housing in Austin about 84 percent less expensive than in New York City. A search solely for new construction homes in the 25 miles radius around Four Points on newhomesource.com yields almost 4,000 results.
Austin's overall living costs come in around 57 percent cheaper than New York City and about 126 percent less expensive than San Francisco. There's also no state income tax. This makes the Austin area attractive to young professionals from those aforementioned cities, especially if they work remotely and keep their higher salaries. However, from a longtime-local standpoint, Austin is becoming less affordable as more money moves in and prices for everything from milk to rent creep higher. The cost of living in Austin has now surpassed that in its Texas counterparts, Dallas and Houston. There is also a shortage of affordable housing, as builders cater to those moving to the city with plenty of disposable income.
There's no disputing that Austinites have suffered in the face of the COVID-19 pandemic. Many businesses have closed their doors and the city has lost some iconic restaurants such as Shady Grove, Threadgill's and Magnolia Café West. Back in April, Statesman News Network reported that 1 out of 5 in the Austin workforce had recently become unemployed, putting the job loss number at 261,000 and pushing unemployment up to 25 percent in Austin. No doubt, there are significant numbers of people in the entertainment and hospitality industries still struggling to recover.
But Austin's economy does have unique bright spots: businesses viewing Austin as a lucrative place to set up shop; low cost of living compared to metropolitan areas like the Bay Area or New York City; and the area's general appeal – mild weather, cultural aspect, undeveloped land and new housing. Because of these, Austin's growth has not only survived the pandemic but thrived despite it.