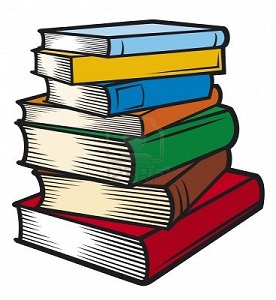 Published on April 4, 2021
By LYNETTE HAALAND, Four Points News
Parents of Leander ISD students continue to challenge the district on its book selections as LISD continues to take steps to address the concerns. Pushback on books with graphic content at LISD have been under the microscope and awareness about them began building last fall. Since then, LISD has removed three titles and paused three more titles, and the district has halted book club readings.
"I want to make it crystal clear, those of us opposing these books are not opposing cultural diversity and/or the LGBTQIA community," shared a concerned parent of a child in the LISD. "We are standing firmly as parents against porn and sexually graphic, sexually explicit material, being bought and used in the public school purchased with our tax dollars — $430k to be exact. Almost a half a million dollars!"
LISD Superintendent Bruce Gearing shared on March 8 that the district is listening.
"For the past few months, we have been listening to our parents and rectifying our mistakes concerning the selection of books in our high school English Language Arts classrooms for the student book club units," Gearing stated.
The books on the English II and English IV book club list that have been removed so far are:
"Kiss Number 8" by Colleen AF Venable and Ellen T. Crenshaw
"Laura Dean Keeps Breaking Up With Me" by Mariko Tamaki
"Shirley Jackson's The Lottery: The Authorized Graphic Adaptation" by Myles Hyman
The books on the English II and English IV book club list that have been paused may be included in future book clubs with additional supports in place by LISD counseling staff are:
"Speak: The Graphic Novel" by Laurie Halse Anderson
"My Friend Dahmer" by John "Derf" Backderf
"The Nowhere Girls" by Amy Lynn Reed
The Community Curriculum Advisory Committee (CCAC) continues to review books, and as of last week are in their fourth and fifth cycles of review.
Matt Mitchell, LISD communications coordinator, shared this week that "books that are paused as still paused as we work with the LISD Alcohol Drug Awareness and Prevention Team (ADAPT Counselors) regarding underage drinking, depression, bullying, and consent."
Last week during its March 25 Leander ISD Board of Trustees meeting, the board discussed further revisions to the instructional materials selection process, including the English/Language Arts book club offerings.
"The state is directing and pushing us to make sure that we get more diverse materials in the hands of our children," Gearing said. "I think that's important. So we have to go through a process of selecting those materials; we want to make sure we deal with that effectively. The way we've done that is through the CCAC. It's a slow, steady exercise because it takes time to review every one of those titles and make sure that we have accurate data to make those selections."
But what has been slow has been LISD's attention to this issue, according to the concerned LISD parent. She shared that there is documented video proof of parents asking LISD to look at the LA content as far back as 2018.
"The district has failed to do anything over the years and in fact promoted the person who has been choosing these titles," the parent said. "It took four months for LISD to address the parents in the fall of 2020 and the only reason they put together these vetting groups is because the media outlets picked up the story."
The concerned parent — who did not want to be identified because there has been a lot of pushback on this subject — wants to clarify several misconceptions that are floating around. She shared with Four Points News a response to the article "LISD removes 6 books from book club list after parental concern" that appeared on March 14.
Level and content
The concerned parent and others she has talked with share that the explicit content and low Lexi levels are the main reasons they are upset.
"We are mad and disgusted with LISD because the books have low (Lexile) levels — many are written at a 3rd grade level and are assigned as 11th and 12th grade reading — and the content of these books are horribly dark and disturbing and include explicit, graphic sexual content."
Content includes:
Masturbation
Abortion
Adult/minor sexual relationships
Gang rape
Rape
Molestation
Substance abuse
Sexual abuse
Physical abuse
"These books are not academically challenging books that students preparing for college should be reading in school," the parent stated. "The TEKS call for challenging literature that covers, American, British, and classics. In many cases, such as my son's, these are the only books being assigned to the students all year!"
LISD has since initiated a more thorough vetting process because of these titles getting adopted for this school year by LISD and the situation and pushback it has created.
Mitchell, an LISD communications coordinator, stated that "the vetting criteria used in the CCAC book review process were designed by the CCAC team during our first review cycle. We will continue using these same criteria throughout the process. If/when we write a new policy, we will check to see if our criteria need to be refined."


Confusion
LISD took action steps on November 5 about the literature review. The district stopped each student book club unit until it completed the review of all 15 books in the unit. Teachers will not teach a student book club unit with books the committee has not reviewed.
But the concerned parent raised the point that there has been confusion over this as recent as a couple of weeks ago.
"Many teachers are voicing out that no one has told them to stop their book club units," she said. "Some teachers such as Stephanie Martin @stephmarting1 tweeted over the (March 13) weekend: @BruceLISD 'you said 8 titles are not currently in the hands of students. Can you name them, please? Also does this mean they will be removed from school libraries? No one has instructed English teachers to remove books from our rooms so I'm confused.'"
LISD didn't respond to how the district has been communicating with the teachers and what may have happened with getting word to all teachers involved in teaching the book clubs.
"Optional"
The parent pointed out that the word "optional" reading has been brought up a lot and is not accurate.
"Everyone keeps throwing around the term 'book club' like it is optional reading, it is not optional reading. These books are required reading and not all students get to 'choose' a book from the list," the parent stated. "Students were given a book club list in the fall and another one in the spring. They were/are required to read one book from each list for a grade."
She added that many teachers allow their students to choose a book off of the list or lists, but it has still been required reading.
"Some teachers did not allow students to 'choose' a book off of the list and instead assigned each student a book," the parent said. "This is not supplemental reading as it is being portrayed or like LISD is trying to tell the community of parents."
Mitchell explains how LISD's book clubs are set up. High school English/Language Arts students have a book club unit in the fall and in the spring, where students choose the topic and title to read, then read, analyze, critique and discuss the book with other students who have also chosen to read it. A typical book club has 5-8 students, sometimes more, sometimes less.
"The book club selections are optional, covering a variety of topics," Mitchell said. "A list of included titles is supplied to parents and an alternate title is available by request."


Scoring process
The parent shared about the LISD scoring process that led the titles to be okayed by LISD.
"As a participant in these reading groups, I will tell you the scoring process is (or was) very misleading," she said. Reviewers were asked to evaluate the books on five equally weighted criteria: diversity, student appeal, literary merit, alignment to curricular goals, and student navigation of text, tops and themes.
"If a reviewer believed a book content to be inappropriate, they were instructed to rate the book low on Student Navigation of Test, Topics and Themes, but not the other categories," she said.
Using this rubric, when tallied, the results appear that the reviewer was 80% in favor of the book and only 20% against it. In reality the reviewer may have thought the book was not appropriate at all, she explained. But the way they've been instructed to rate the book, it will still receive a passing score.
She also charged that LISD manipulated the 'scoring' and that when she was involved on the 3-5 member reading teams, that the district had "the same people who evaluated and purchased these books running the reading vetting process."
Far reaching concerns
The Four Points News article that ran in mid March stated high school parents are concerned but the parent pointed out the concern goes beyond that, and that these book clubs are for both middle school and high school students.
"Middle school and high school parents are concerned with the book choices the school has made. Many of the books that parents, such as myself have taken issue with are on the 9th grade reading list," the parent pointed out.
Mitchell clarified that "the student book club reading lists are for high school English I-IV, not middle school. We do have book clubs K-12, but the books we're reviewing in our current cycles are the high school texts."


LISD taking steps
The LISD Board will consider policy updates in the coming months about the vetting process.
Since November, LISD has been addressing concerns from the community seeking greater transparency in how high school student-choice book club selections are vetted and approved.
At the March 25 meeting, LISD staff updated the board about the ongoing book club review process and the next steps.
LISD is committed to:
a thorough literature selection process involving parents;
publishing a list of approved titles;
developing a consistent process for parent communication;
providing an opportunity for parents to identify titles not to be read by their student; and
a clear process for reconsideration of instructional materials
The district noted that English 1-4 classes offer two book club units per grade level, approximately 8-10 days of instruction, to encourage reading and to create thoughtful discussion between students.
Through LISD's instructional materials adoption process, teachers and community members vetted various vendors and selected themes for those book clubs in alignment with the Texas Essential Knowledge and Skills (TEKS).
"The district will continue to offer books by authors of various backgrounds and with various perspectives so students can see themselves in their reading," LISD stated.
Letters to the Editor
Dear Editor
I want to make it CRYSTAL CLEAR this is NOT against cultural diversity or LGBTQIA as our opponents want to scream to anyone who will listen.
This is about introducing our students to PORN – illicit, sexually graphic material being distributed to our children under the guise of language arts curriculum and is in violation of Family Code Chapter 261.001 which states the school cannot cause mental or emotional injury to a child nor can it lawfully distribute obscene material to a minor under Texas Penal Code Section 21.12(a)(3).
Are you aware that porn addiction is one of the fastest growing addictions in the country and it is as addictive as crack cocaine. Unlike other addictive substances, pornographic images can stay in the brain indefinitely. So why is LISD putting porn in their language arts curriculum? – https://parentsaware.info/
Sexually Explicit Texts Negatively Affect Teen Minds – Our society provides our children with enough sexually charged, profane messages. They don't need it as required reading at school.
Numerous studies on the use of graphic material by students indicate negative psychological effects. The authors of the study strongly suggested that parents needed to restrict their children from seeing or reading sexual content in movies and books.
Very concerned LISD parent
Not OK with LISD book choices
Dear Editor,
To be clear, parents are not outraged by these books due to simple LGBTQ content as some would like to claim. That is simply not true and this is not an LGBTQ issue.
This is against ANY book with explicit, graphic sexual content that has low Lexi level, racial slurs and no real educational value! Many parents welcome the addition of great, thought provoking diverse and inclusive books without explicit, sexually graphic material. The books being introduced as curriculum to our children have themes of masturbation, adult / minor sexual relationships, rape of a minor, gang rape, and molestation.
Almost half a million dollars of taxpayer money was spent on these pornograohic books. The parent involved vetting process did not start until December 2020 after numerous parents complained.
Parents have been outraged by the lack of transparency from district administrators. Leander ISD requires each individual parent to request the book list in writing from either a teacher or from the district directly. The book list is not readily available on the district website, and parents were not notified that changes were made.
Texas Education Code stipulates that parents are entitled to review all teaching materials and aids used in their children's classrooms, and that districts must make these materials readily available. Many districts satisfy this requirement by posting curriculum on their websites for easy viewing. The code also allows parents to exempt their children temporarily from lessons that contradict their religious or moral beliefs; however, they may not remove their children for an entire semester. When mature content or sensitive subject matters are confined to health class with parental notification and consent, parents can easily opt out of a specific lesson. Leander ISD has woven these topics into core Language Arts curriculum, making it impossible for parents to opt their children out. Furthermore, parents are not being notified ahead of time that their children will be introduced to such mature themes.
Angie Garcia
LISD parent