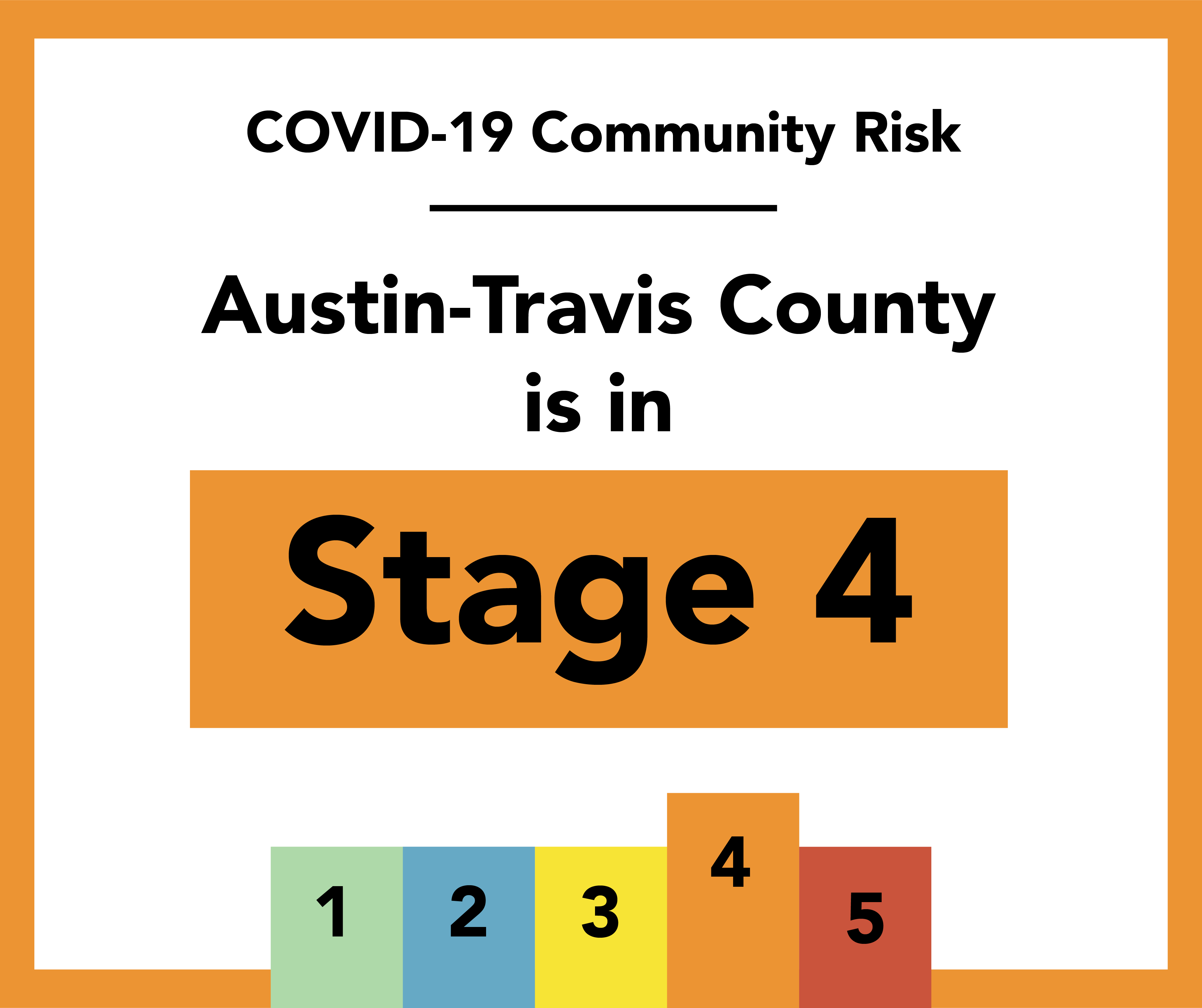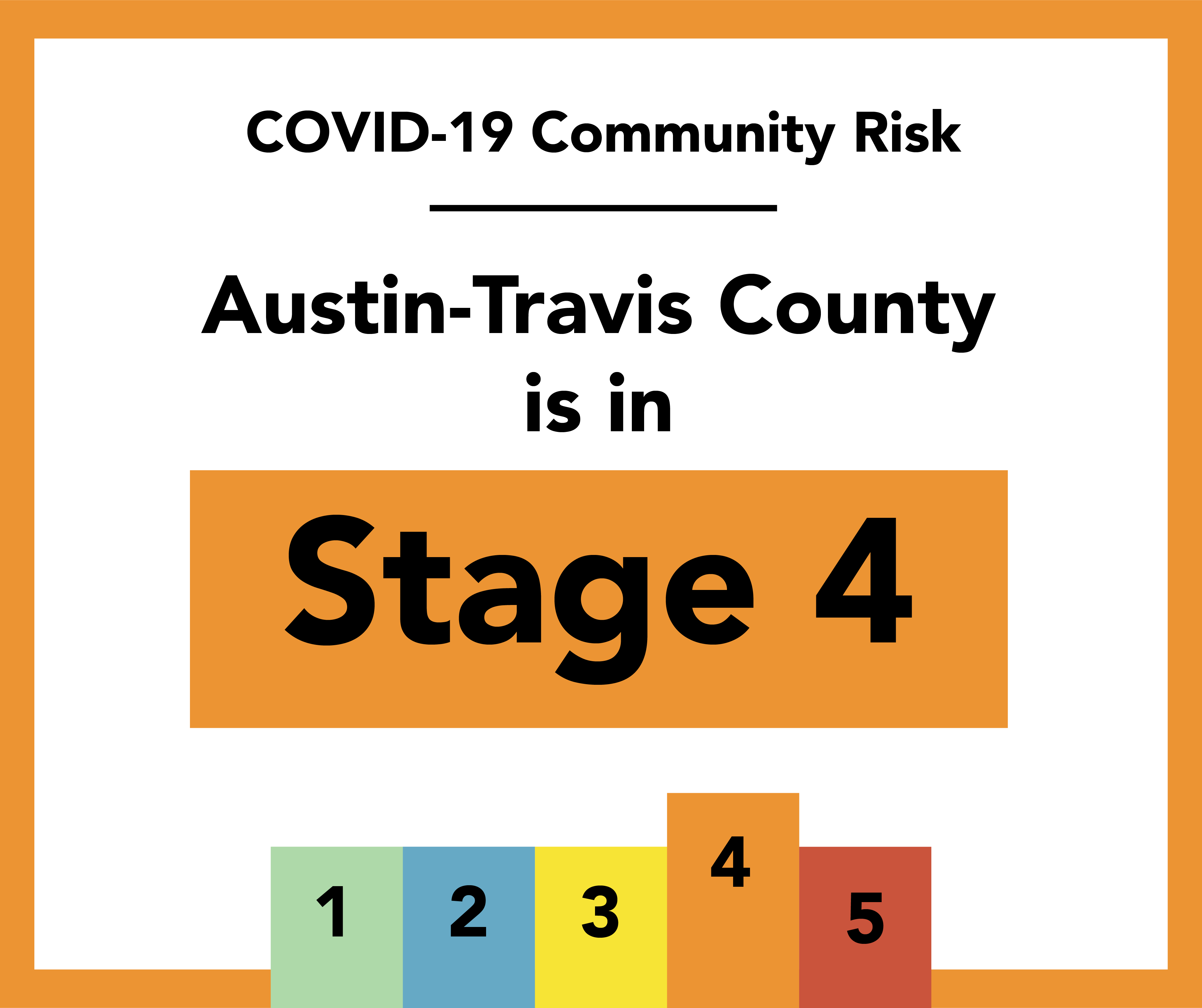 Austin Public Health (APH) has published a color-coded chart to help residents of Austin-Travis County understand the stages of risk and provide recommendations on what people should do to stay safe during the COVID-19 pandemic.
This means practice good hygiene, stay home if sick, avoid sick people, social distance, wear facial coverings, avoid gatherings greater than 10 and avoid non-essential travel. High risk individuals are to avoid gatherings greater than 2, avoid non-essential travel and avoid dining and shopping.
APH is currently exploring the most effective indicators to help determine the level of risk in the local community. Provisional triggers are being modeled based on the number of hospitalizations because of their general correlation with numbers of cases, use of ventilators, deaths, and availability of effective treatment and vaccination.
In Stage 4:
Higher-risk individuals (those over the age of 65 and those who have chronic medical conditions) should stay home, except for essential trips such as buying groceries or seeking medical care.
Lower-risk individuals should avoid social gatherings, any gatherings greater than 10 people, and non-essential travel.
Recommend businesses and restaurants voluntarily reduce capacity to 25-50%.
Recommend schools limit attendance at sporting events to players, coaches, and parents.
The key indicators for risk-based guideline staging can be found in the Key Indicators for Staging Dashboard (mobile link).
"With COVID-19 cases, hospitalizations, and deaths increasing across Texas and the United States, it is time to sound the alarm and consider our personal behaviors and their impact on the community," said Dr. Mark Escott, Interim Austin-Travis County Health Authority. "Austin-Travis County did not keep our COVID-19 numbers comparatively low by accident or luck, but through community engagement and action. Once again, the actions we take in the coming days and weeks can either move us in the right or the wrong direction."
Austin-Travis County leaders remind the public to continue to be vigilant and practice good hygiene, physical and social distancing, and wear face coverings to prevent the disease from spreading and help keep each other safe. Avoiding gatherings outside of your household is especially important this holiday season. COVID-19 holiday safety recommendations can be found at AustinTexas.gov/HolidaySafety.
Dr. Escott added: "We are not immune from a tragedy like El Paso's and like El Paso, we could be facing a rapidly growing surge between Thanksgiving and Christmas with Stage 5 a few weeks away. We also have the ability, through our protective actions now, to keep our community safe and prevent needless tragedy and loss over the holiday season by flattening the curve again."

Austin-Travis County first moved into Stage 4 on June 15, 2020 but has been in Stage 3 since Aug. 25, 2020.
For more information and updates, visit AustinTexas.gov/COVID19.